Did I say before that I'm a subscriber to the idea that everything in life is about stories?
The Joggler is a little atom machine, with a clever stand that acts as a heatsink for the CPU. O2 originally marketed it as a sort of family organiser, and then dropped it to £50 or so to clear what was presumably stock that wasn't shifting.
A few months back O2 announced they'd be updating their Joggler unit's software, what wasn't made plain in the announcement or the notification received on the device itself was that this in fact would remove the clock / internet radio functionality and other gubbins for which I'd picked up the unit in the first place.
This made it completely useless for my purposes. It's tempting to rail at this point against a malignant corporate entity… you wouldn't be too happy if your car's manufacturer suddenly remotely disabled it's ac function / radio / wheels. So, we now have the villain of our piece.
Are O2 really thinking about you?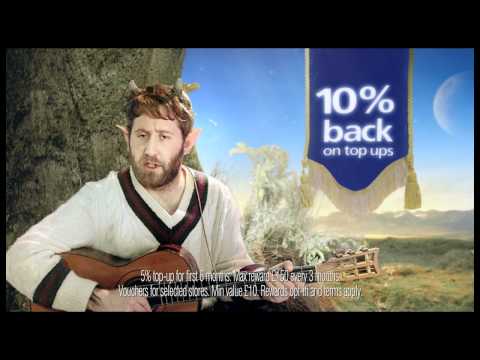 O2 have indeed been thinking about their users. Hunched in their support castle, built from the bones of a million children, perched atop a desolate mountain of fear they watch the still, fetid waters of a large cauldron and through the murk glimpse innocent people washing their dishes whilst listening to online radio. "THIS CANNOT CONTINUE" the head troglodyte spits, soaking those support minions unfortunate enough to be in the front row.  "Everyone knows technical devices are supposed to be barely fit for purpose and waste far more time in troubleshooting than they return in productive use…READY THE UPDATE MY MINIONS". Small leathery creatures are whipped to ever greater effort as they delete modules of code…
Etcetera.
The problem with this story is a modern reality: often a product as a physical item and the services provided on it are two very separate things.
Experience working in the IT industry means realising that often you don't have full control of the "service" you provide. The reasons for this can be many and varied, from a partner organistion dropping support to license requirements and technical changes making the service untenable to continue.
Is that the end of the story?
The difficulty with fixing this is that it does require a certain amount of what can only be described as technical farting about. It may be that a much greater % of users are happy taking these sort of steps than in the past, but I can also imagine that a very large % of the Jogglers out there will end up on Ebay or worse, chucked in the back of cupboards or in the bin. That's a sad story, whichever way you look at it.
Whatever the reasons, luckily this story has some heroes too. People are providing mods adding other OS's or additional software (such as Squeezeplay for online radio).
The steps to modify an updated and useless Joggler are relatively simple if you're of a technical persuasion
Firstly, load a different stock OS version to your Joggler, this can either be the original release firmware or the latest (the version of which available online allows the magic root telent access).
For what it's worth, I loaded the "Openpeak-small" image from the list of those available
This then needs to be written to a USB key, in Linux you can use the following to do so. Replace /dev/sdc with your USB disk. DON'T randomly try values, /dev/sda for example is highly likely to be the main hard disk drive in your machine.
user@computer:$ gzip -dc openpeak-small_12-06-14.img.gz | sudo dd of=/dev/sdc bs=1M

Boot your Joggler with the USB key plugged in and the replacement OS should be installed after a few minutes.
With your Joggler now receptive to being modified, you can download and load the third party bundle that re-adds the removed functionality and a few other goodies such as ssh administration
I went with PNPIII (Others are available)
Basically, it's a quick and easy way to greatly enhance the functionality and usefulness of your Joggler whilst retaining the ease of use of the original operating system!
This needs to be uncompressed to a USB key, it is then simply a point of telnetting onto your now accessible Joggler (you can find it's assigned IP within the settings section) and executing the install script for the mod.
I now have more weird and wonderful internet radio stations than I've time to listen to.